Our music is noise to someone else.  The law creates a duty on us to not adversely affect the comfort and convenience of our neighbours and certainly not to disturb them at night or when greater freedom from noise is expected such as at weekends and in the evenings (7pm-11pm).
Nuisance Law
When someone causes a nuisance, following a complaint to the local authority the Council are obliged to investigate either through statutory nuisance or anti-social behaviour powers.  Where a local authority is satisfied on balance that the music is causing a nuisance, they must take action.  Contravention can lead to substantial fines.  Also, any private individual affected can write to those causing the problem and if they do not desist the activity within 3 days they can instigate a private prosecution under Section 82 of the Environmental Protection Act 1990.  This is a powerful sanction as it automatically entitles the complainant to legal costs if nuisance is demonstrated. 
Legal action is a "last resort"
The costs can be considerable but many lawyers readily take these cases on a no-win no-fee basis because the law ensures they get paid by those causing the nuisance.  The complainant is not normally at risk of paying any costs even if they lose as it is a prosecution.
Avoiding nuisance
Neighbourliness is the best way forward.  This is achieved following some basic rules that have developed as set down by the courts and guidance, along the following lines:
Regular music noise should not be audible (windows open or closed) in neighbouring houses and flats.  It is considered regular when it occurs typically once a week or over 30 times a year.
Music noise audible in neighbour's houses (windows open or closed) after 11pm is unacceptable.
Music lessons, band practice and similar activities should not exceed an hour any day, not occur both weekend days and be restricted between 8am and 6pm or possibly 7pm at the latest. 
Music lessons, band practice and similar activities should not occur more than 3 times a week and subject to the times in 3. above.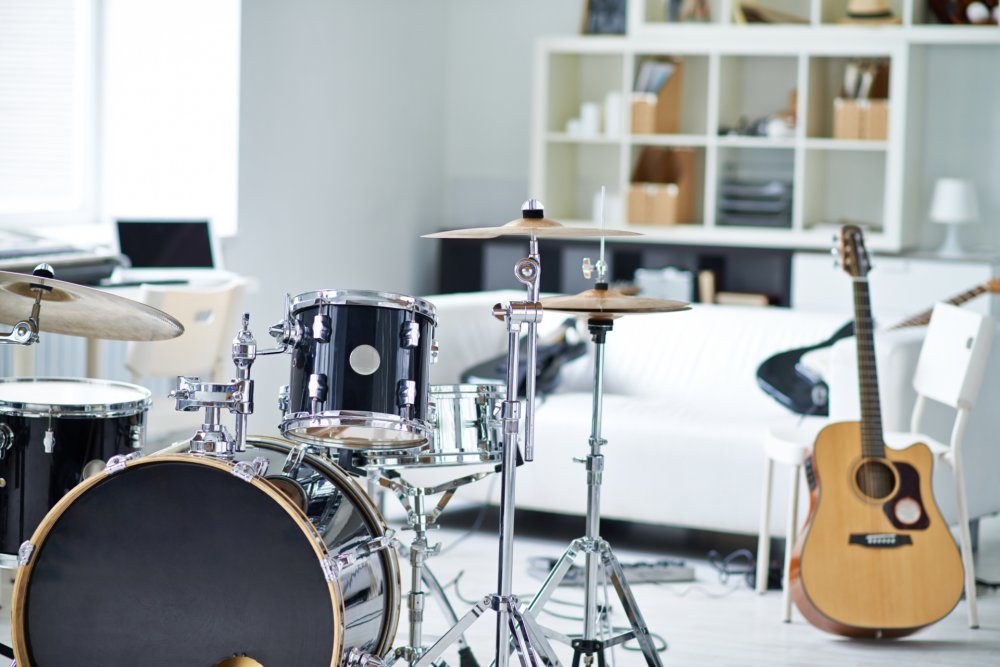 Exceptions
Exceptions arise where there is agreement with all those people affected, you have told your neighbours and they have agreed without pressure.
Masking noise
Beware sometimes music noise can be perceived as worse inside with windows closed especially if coming through a party wall but also if it is noisy outside say from traffic or wind as closing windows reduces the wind and traffic noise more.  A good test is can you hear it on the pavement in front of your house or at your neighbours boundary where houses are detached.  Where semi-detached or terraced it will affect them at much lower levels. 
What is "audible"?
This is where individual beats, instruments and lyrics can be discerned.
Other resources on this subject