This one day course is aimed at anyone who is employed in any sector of business, whether manufacturing, commerce, public sector or service industries.  It will cover:
Health & Safety at Work
Accidents & Ill Health
Workplace Safety
Occupational Health
All candidates will receive a course booklet covering the whole syllabus.  On completion there is a short test.  The pass mark is 60%.  Cost includes course book, hand-outs exam entry fee & coffee/tea. 
No previous knowledge or qualification is required to attend the course.  Course books and exam papers can be ordered in different languages.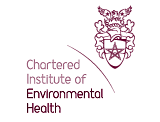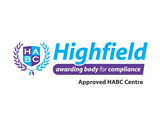 Health and Safety Training
The course detailed above is designed to meet the requirements of legislation, and exceed the requirements of the CIEH.  Successful candidates receive a nationally recognised certificate from the Chartered Institute of Environmental Health Officers.  A report will also be forwarded to employers where requested.
Good health and safety standards rely on employers and employees working together to reduce risks and prevent accidents and ill health arising from work activities.
Employers have a responsibility to provide safe and healthy workplace conditions as well as safe systems and methods for workplace activities.
The Chartered Institute of Environmental Health launched its Basic Health and Safety Certificate in 1987, and in 1998 the successful format was developed further to provide a more flexible training solution.
Basic Health and Safety aims to provide employees with health and safety understanding which will enable them to contribute to any health and safety management system.
The programme will enable you to:
Work in a safe and healthy manner and contribute to improving health and safety within an organisation's policy.
Identify key hazards in their own workplace.
Understand the importance of health and safety rules and working procedures.
Report potential health and safety problems.
Be responsible for own actions.
Course Tutors
Principal course tutor Mike Stigwood, is a qualified Environmental Health Officer with 25 years experience.  He now works as a private consultant giving advice and help to a wide range of industries and businesses. He is also well known to the University of Cambridge.
The training is undertaken by suitably qualified EHO's, who have practical enforcement experience in this field.  In this way we can provide expertise, advice and assistance on a wide range of Health & Safety issues.
Courses
Courses can be tailored to meet your individual requirements.  If you would like further details either telephone 01223 441671 or 510430 or contact us by fax, post or email (details in about us page).
Impartial Advice
and training are provided on the requirements for Risk Assessment, which can be specifically targeted to suit your business – we can deal with any issues from premise design to operational issues and enforcement problems.  If you would like to discuss courses or any other Environmental Health issues telephone for an informal discussion. Contact us for more details
Course includes
In-house training
Please contact us for more information
Interested? Please fill in the form below with your enquiry