Knowledgeable and competent supervisors and managers are key to food safety.  This practical, interactive course provides knowledge and understanding of the principles issues and aims to assist delegates in making the correct decisions with regards to controls that should be in place in a food business.
This four day course is aimed at supervisors, managers and anyone wishing to progress to a higher level of understanding of food safety. 
It will cover:
Introduction to the course
Bacteriology
Food Poisoning & Food Borne Disease
Physical Contamination
Homework - Mock exam questions
Food storage & Temperature control
Food Preservation
Cleaning & Disinfection
Design & Construction of Food premises & Equipment
Pest Control
Personal Hygiene
Legislation
Supervisory Management & HACCP exercise
Summary
Revision session
Written examination
All candidates will receive course book, full course notes and handouts.  There is a 1.5hr written exam.
No qualification necessary to attend the course but a basic knowledge of food safety and ability to comprehend the technical aspects of food safety and application to business.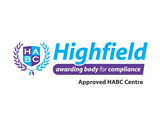 Course includes
Cost includes course book, detailed handouts, exam entry fee, lunch on days 1-3 & refreshments
Interested? Please fill in the form below with your enquiry